As many of you know, I am in a leather family. The trick with mine is that we are so rarely all in one place at the same time. We're spread over 3 different cities in two states - New York, San Jose, and Long Beach, CA. When Bear was alive, we were in 4 cities in three states, as she lived in Seattle.

To say its tough to get us together is an understatement.

In fact, there have only been 3 times that I can remember:

1) BR 98
2) Thanksgiving 98? 99?
3) Bear's Memorial

And now, finally, a fourth - Ms. World Leather '05.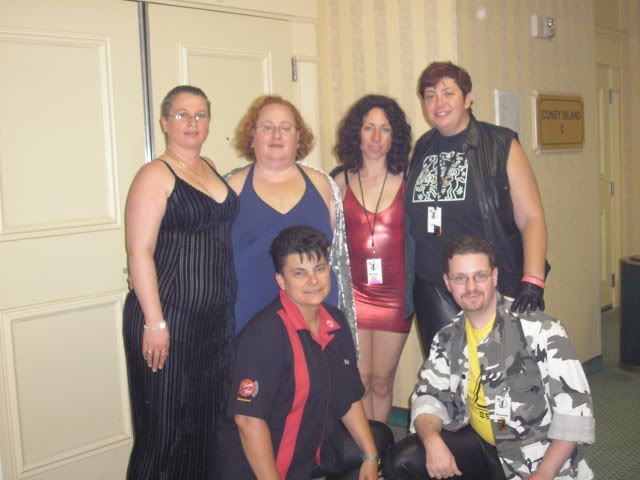 Top Row: Monica (Uncle Niko Boy,) Sharrin Spector (Momma Bear,) Cara (Mommy,) Lolita (my big-sis)
Bottom Row: Faye (Daddy,) and um... me.


I treasure this photo. It is the only one ever taken of all of us. I only wish Bear could have been in it too.