And now I share with you. From Othello, aka
1badboy
, of he and I.
First though, a little background, just so you can appreciate these a little more. Othello and I met at this year's IML through
slave_pug
. Othello and pug are in the same leather family, and pug is very near and precious to me. So when we met, it was natural that we hit it off.
At Inferno, we re-bonded instantly, and were seen together a LOT during the event. We were both Inferno virgins, and kids at heart. A lot of laughter took place - a LOT.
On the first full day we had at camp, Othello revealed to me that he had never been singletailed before. It scared the shit out of him, and yet, he knew he had to try it. And I was honored that he would ask me. I, of course, said yes.
We did a little, a nice little dance. Othello wasn't sure if he liked it. I noted that it is often like that during one's first time. So, a few days later, he asked me again.
And, well, enough talking, here you go.
First, the view from the front: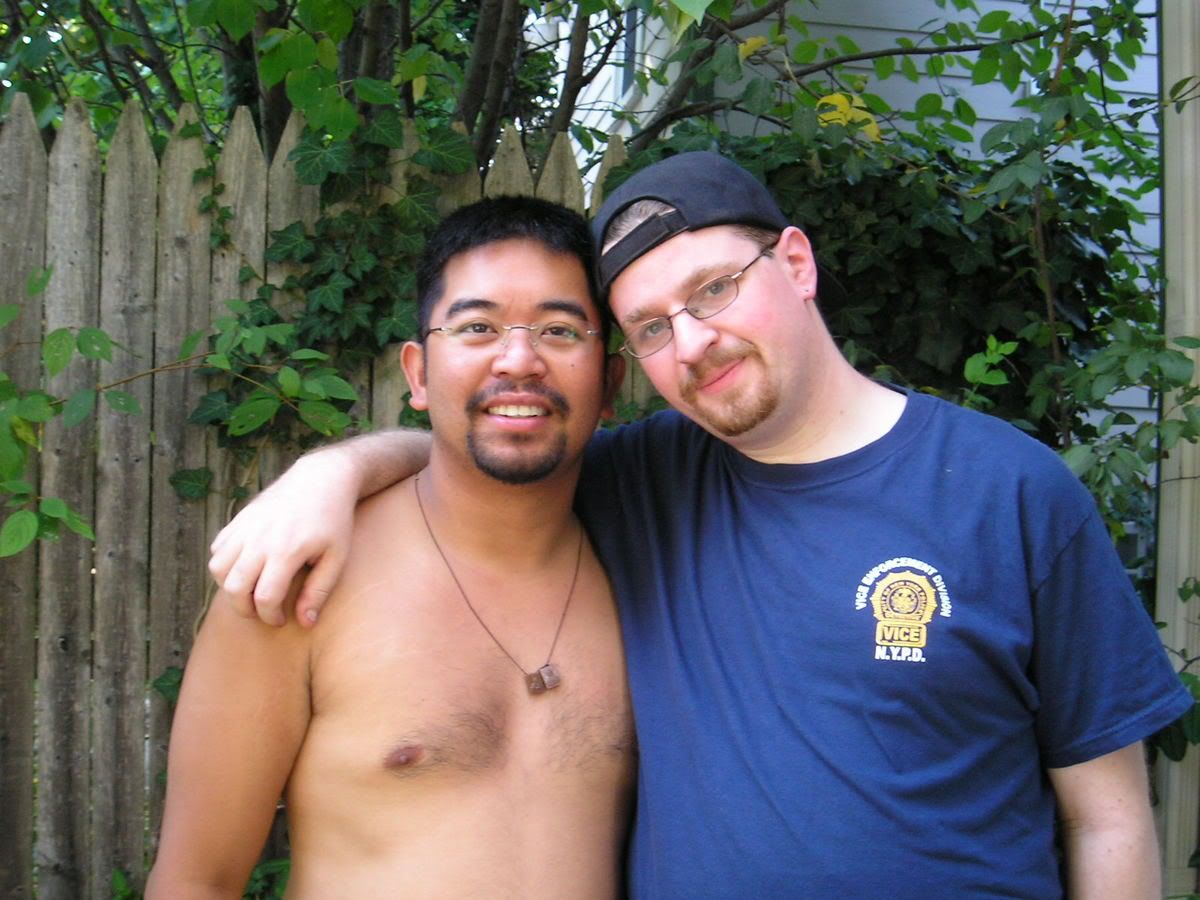 And now, what you clicked that tag for, the back... well... wait, look at that boy! Isn't he precious??? OK.... NOW... the back...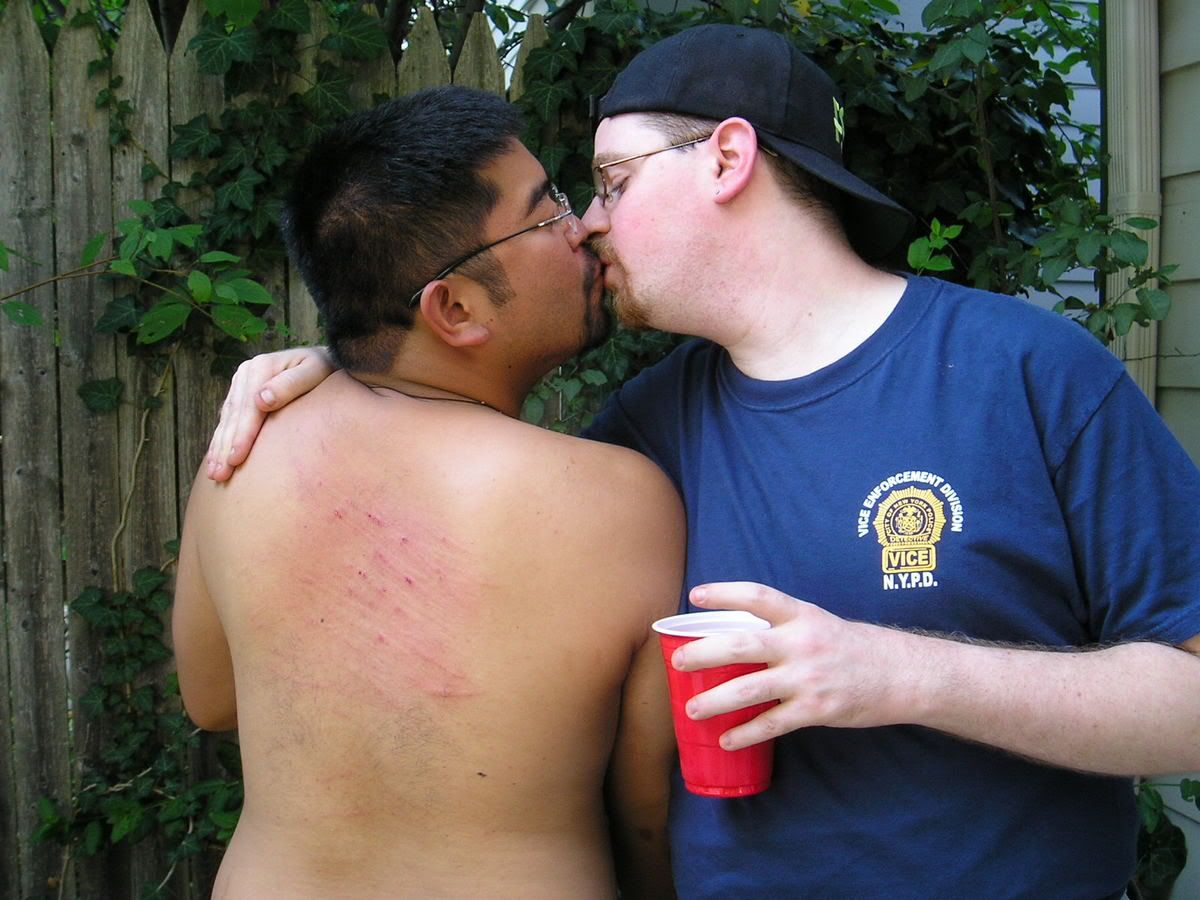 Oh yeah - one last thing. Othello liked it. ;-)
Thank you Othello. I will always treasure that scene and the memories that came from it.
So, a while back, as many of you know, I went to Inferno. And while pictures aren't generally allowed to be shared with the public, and the official photos are never seen... I do have two, rather tame, photos that were shared with me tonight.
Current Mood:

peaceful