I had a lovely weekend in sunny California, teaching at Folsom Fringe and spending my birthday at the Folsom Street Fair.
I might write more, but I'm operating right now on 3 hours of sleep. Yes, Boymeats can run on fumes.
Suffice to say, the highlight of the weekend was traveling with my sis
lolitasir
, time with my Leather Family, and the most special, spending my birthday weekend with
kathryntact
.
I was bought quite the birthday present - probably the meanest toy in my arsenal now. But none of you have to worry, this is strictly a one person toy, and it now has
kathryntact
's DNA all over it.
It's a cane duly inspired by a rose stem. A thick piece of wood with resin thorns sharpened to quite the point attached all over the cane. Every tap is a puncture, backed by the weight of the cane. It's a beautiful one-of-a-kind piece of work made by
Torturewood
, and had all the sadists circling. The guy who made it was jumping for joy that not only was it being bought, but it would actually be used.
A picture of my present, and some of the aftermath, after the cut. Not work safe, natch.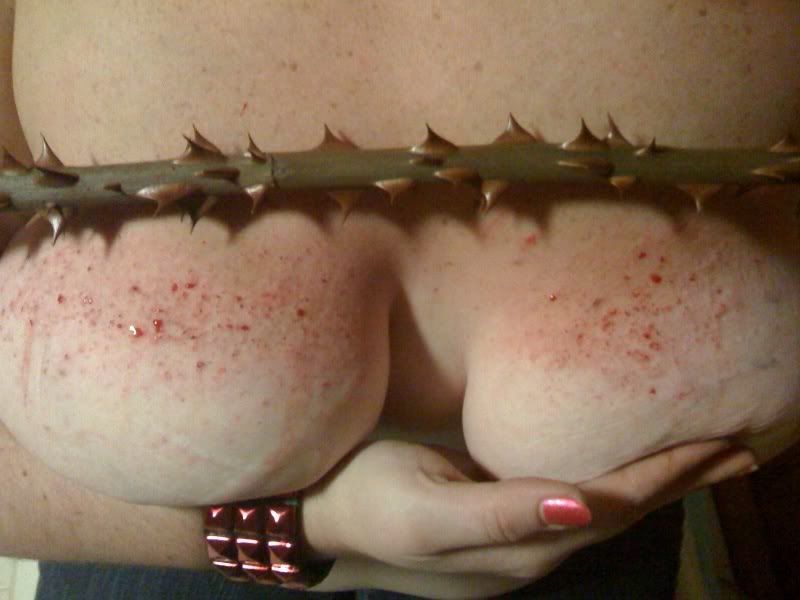 Another birthday has come and gone.
Current Mood:

exhausted